Educational Links and Resources
As a parent, I have an interest in high quality educational materials and resources that are suitable for my children. I am sharing these internet resources here in the hopes that this will be helpful to other parents (and teachers) who are also interested in enhancing childhood education for their children in ways that are interesting and inspiring to young minds.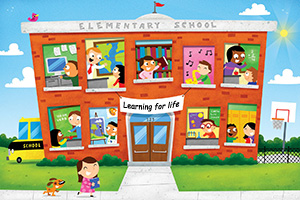 For those resources that were suggested by others, I have included a "recommended by" notice following the abstracts (with a link to their personal web site or social networking account if known) -- thank you to everyone for your wonderful suggestions. If you know of an educational resource that should be included in this list, please contact me so that I may include it (after I review it for suitability, etc.).